Welcome to Go Local Fiji: Your Trusted Source for Booking Minibuses Services
Having trustworthy and simple transportation is important for group travels in Fiji. Go Local Fiji offers excellent minibus services to meet your group transport requirements, making your trip to Fiji simple and enjoyable.
We provide the greatest prices, making Fiji minibus hire more accessible than ever, whether you want to book one for a larger family trip or a group tour. Our wide choice of suppliers can get you on the road in an 8-seat plus minibus for less than two individual rental cars since minibus rental is becoming increasingly popular as people travel in larger groups or more people travel together. You may receive the newest model mini busses from renting in Fiji, ensuring you get high-quality cars equal our low pricing.
We can guarantee you won't find the same pricing directly in Fiji in minibus rentals. We know exactly how to negotiate the best deals from our suppliers. See what you can save by booking a minibus rental in Fiji online with Go Local Fiji immediately.
How to Make a Booking at Go Local Fiji?
Go Local Fiji makes reservations quickly and easily. To secure your minibus or to get a driver with a car, just follow these easy steps:
Visit our user-friendly website.
Select your desired date, time, and location for pick-up and drop-off.
Choose the type of vehicle you require, whether a minibus
Provide us with any additional details or specific requirements for your trip.
Review the available options and select the one that suits you best.
Proceed to the secure payment process and confirm your booking.
Receive a confirmation email with all the necessary details and contact information.
Why Choose to Go Local Fiji?
Our vehicles undergo routine maintenance and inspections to keep them in top form.
Drivers are familiar with the roads in Fiji, so you will get to your location quickly and on schedule.
Our objective is to give you the freedom you require so that you may maximize your stay in Fiji.
You will always know what you are paying for due to our clear pricing policy, eliminating additional charges.
Our commitment to promptly dependable customer service will make working with Go Local Fiji easy and hassle-free.
Book your Mini Bus Today With Go Local Fiji
When you need to book mini bus services in Fiji, turn to Go Local Fiji. Due to our excellent services, you may experience the amazing beauty of Fiji with convenience, comfort, and peace of mind. Whether you're going for fun or work, your group will have a comfortable and delightful trip thanks to our minibus services.
Yes, at Go Local Fiji, we offer a range of minibus sizes to accommodate different groups, whether you're traveling with a small group or a larger party.
Booking a minibus with Go Local Fiji is easy. Simply visit our website or download our mobile app, enter your travel details, including the date, time, and location for pick-up and drop-off, select the desired minibus size, review the available options, and confirm your booking.
Absolutely! At Go Local Fiji, we only work with experienced and licensed drivers who have a deep knowledge of Fiji's roads and destinations.
We offer flexible booking options to suit your needs. Whether you require a minibus for a few hours, a full day, or multiple days, we can accommodate your schedule.
No, we believe in transparency. The pricing you see during the booking process is the final price you will pay. We do not have any hidden fees or additional charges.
Yes, we have a cancellation policy in place. The details of our cancellation policy can be found on our website or in the confirmation email you receive upon booking.
Book Your Fiji Transfers
Book your first ride with Go Local to get world-class transfer services in Fiji.

book YOUR ONLINE TRANSFERS
Our Blog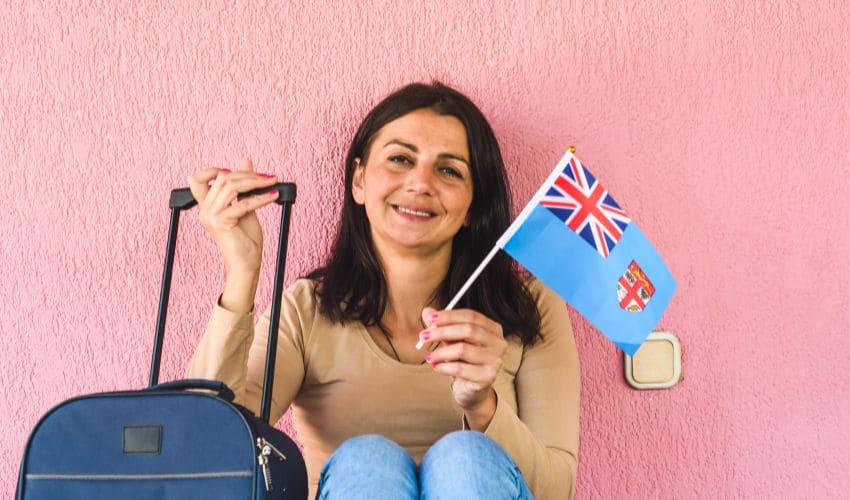 Sustainable travel in Fiji: Eco-friendly experiences and conservation efforts
29 Jul 2023 By golocalfiji Share Sustainable travel in Fiji: Eco-friendly experiences and conservation efforts Fiji is a South Pacific group of over 300 islands. It is known for its lovely beaches, swinging palm trees, volcanic terrain, and crystal-clear ponds. Its sun-kissed islands attract you to spend relaxed days on the beach, and below the … Read more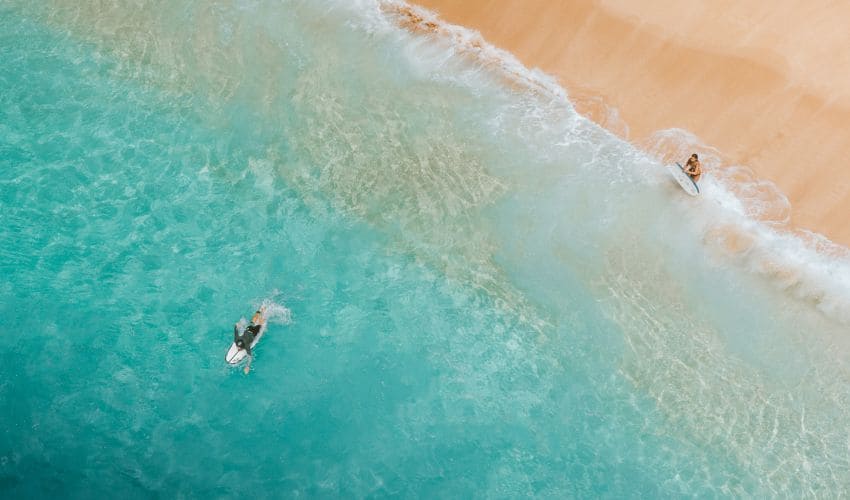 Water Sports to do in Fiji
27 Jul 2023 By golocalfiji Share Fiji's Water Sports Paradise: Surfing, Kayaking, and Jet Skiing The stunning coastline and clear oceans that surround Fiji are attractions in and of themselves. It's no surprise that water enthusiasts swarm to Fiji to partake in the wealth of water activities offered by the island nation's golden sand beaches, … Read more