Suva City Full-Day Private Tour
Our private tour operators are well familiar with Suva and the area around it, speak the local English language and other languages, and can assist you in better understanding the local people, culture, traditions, and history while in Suva.
If you take a tour guide on your Suva tour, you will be fine with the locals. Your Suva local tour guide will help you learn much about the region and will only share the most intriguing information and greatest experiences with you.
Check out a variety of Suva's local sights and attractions, wildlife, and nature, and ask your personal tour guide to show you the local treasures that an ordinary visitor would miss without a professional tour guide.
Make sure you have sufficient Fiji dollars if you travel to Suva if you need to buy souvenirs or tip a tour guide!
Places To Visit
Colo-i-Suva Village:
Visit this village to experience true Fijian rural hospitality.
Suva Lookout:
Visit Suva's shops to get a sample of Fiji's traditional accessories and clothing and some Western and Indian designs.
Suva Museum:
To get an insight into Fiji's history, visit the Fiji Museum, which has a remarkable collection that includes archaeological material dating back 3,700 years and cultural objects representing Fiji's indigenous inhabitants and the other communities that have settled in the island group over the last 200 years.
Hotel Grand Pacific:
Visit the hotel constructed by 'The Union Steamship Company.' The hotel was designed to make passengers believe they had never stepped ashore, with rooms that resembled first-class staterooms, replete with saltwater showers and plumbing facilities equal to those found on an ocean liner.
Suva Market:
Visit here to see Suva's and her people's cosmopolitan nature, which is arguably best illustrated in the marketplace. Men and women from practically every ethnic group in Fiji congregate here to sell their handicrafts to the general public.
Spice Gardens:
See and taste a range of spices grown and cured by our native Fijians, including vanilla, pepper, nutmeg, cinnamon, turmeric, ginger, and cardamom.
Pearl Resort:
This resort has an 18-hole championship golf course, a beautiful day spa, and four restaurants and six bars.
Suva Private Tour Services
A vehicle that is comfortable, modern, and fully air-conditioned

Driver and separate English-speaking local guide Travel to scenic locations as listed below for your party only; this is not a shared trip.

Pick up and drop off inside the wharf at your convenience.
Each person receives a bottle of water.
On the day, your guide can recommend the finest possibilities for sightseeing, particularly if no strenuous physical activity is required, or you can select what you want instead.
Lunch is not provided.
Payment is made in full at the time of booking – there are no hidden fees or credit card charges.
There are no minimum or maximum numbers; any amount is acceptable.
Entry fees are not included and must be paid in Fijian dollars alone.
Monday through Friday, 9:00 am to 5:00 pm, and are usually placed near the port or ATM machines.
Any travel outside the Nadi / Lautoka / Suva town region will be charged an additional fee. If your tour is canceled owing to your ship not docking due to extreme weather, you will receive a full refund.
Sightseeing Options
Monday through Friday, 9:00 am to 5:00 pm, you can find the foreign exchange office near the dock or the ATMs.
If your trip is canceled because your ship cannot land due to bad weather, any travel outside the Nadi, Lautoka, or Suva town area will cost extra, and you will not receive a 100% refund.
Visit the Fiji Spice Gardens, where our native Fijians grow and cure a variety of unique spices, including vanilla, pepper, nutmeg, cinnamon, turmeric, ginger, and cardamom. Open seven days a week, Monday through Saturday from 9 am to 4.30 pm, and Sunday from 12 pm to 4.30 pm. Adults pay $25 FJD per person to enter the Spice Garden Tour exclusively. Pre-registration is necessary.
Visit the Colo-i-Suva National Park to go hiking and see the waterfall; if the weather permits, go swimming. $5 per person FJD is the entry cost.
Discover Fiji's largest and most varied fruit and vegetable market, Suva Fresh. Observe the fish market close to the wharf as you walk by. Not accessible on Sundays.
5 Hour Suva Tour
There is never a need to check the availability of this tour because we always have enough cars and expert guides available. All of our current fleet vehicles have air conditioning. All prices are for the car, not the individual.
If no strenuous physical exercise is required that day, your guide can recommend the best possibilities for touring; otherwise, you can ask for what you desire.
Choose your activity for the day, and your guide will transport you there based on the time allotted. All admission costs are your responsibility to pay. If necessary, your guide can make a stop at an ATM.
7-Hour Suva Tour
Your itinerary for the 7-hour "Discover Suva Tour" is entirely up to you; you decide where to go and what to see. It is extremely adaptable and created for passengers on cruise ships docking at Suva Wharf or those staying at a Suva hotel.
You can schedule a pick-up from the wharf at any time. The goal is to consider what you would like to see after looking over all the possibilities below. The guide will then give you advice on how to complete the Suva trip in the best way possible after hearing about your preferences from you directly on the day of the tour.
According to visitors to Viator, the top tours in Suva are:
Navua River Canoe, Fijian Village Visit, and Magic Waterfall Included in Fiji Combo Day Tour
Half-Day Fiji Zip-Line Tour at Pacific Harbour
Customized Suva day tour
Suva Customized Tour- Private
Private Suva Nature and Waterfall Tour
These Suva-related lessons offer extra COVID-19 safety precautions:
Private Transfer from Nadi Airport to or from Hotel or Resort
Private Suva City Tour
Kiara Package tour
There may not be much interaction with crowds at these Suva hidden gems:
Fiji Zip-Line Tour for Half a Day at Pacific Harbour
customized day trip to Suva
Private Travel
Suva City Tour: A Private Shore Excursion
Our Blog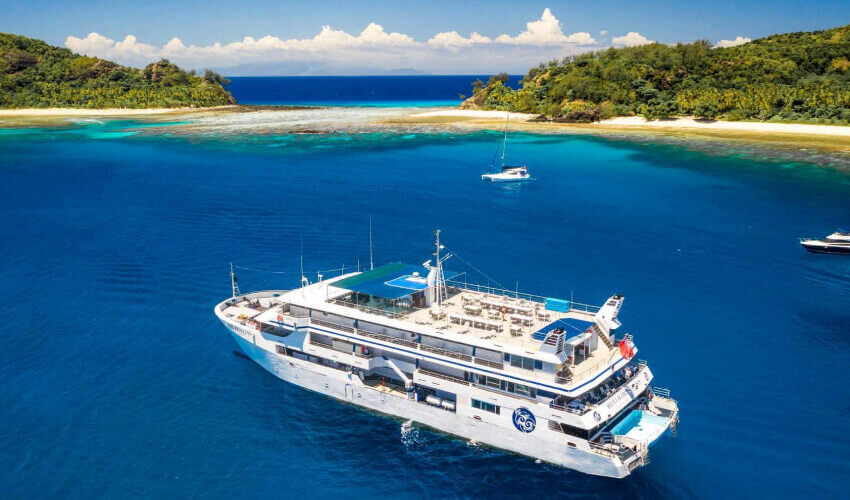 Which is the best Cruise Ship Excursions in Fiji?
14 Oct 2023 By golocalfiji Share Cruise Ship Excursions in Fiji: Making the Most of Your Stopover Many tourists visit Fiji on cruise ships, and while the allure of this South Pacific paradise is undeniable, it can be challenging to make the most of a short stopover. That's where Go Local Fiji, a reputable tour …
Which is the best Cruise Ship Excursions in Fiji? Read More »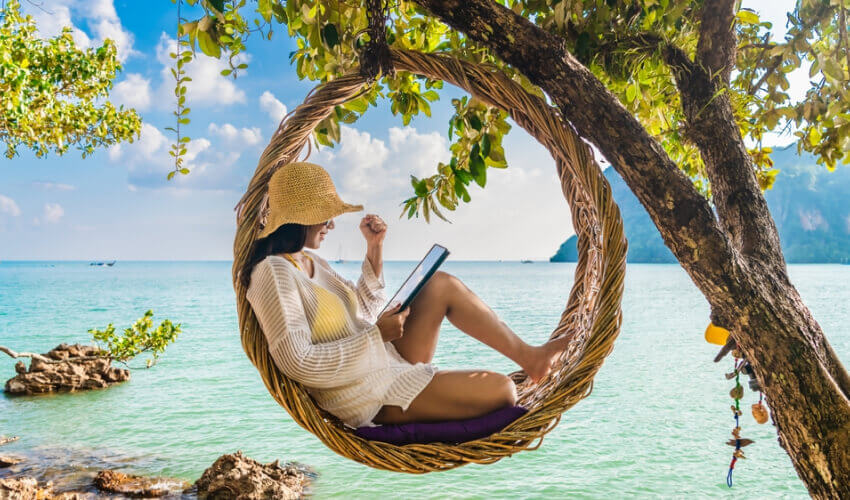 How travel budget friendly in Fiji?
13 Oct 2023 By golocalfiji Share Travelling on a Budget? How to Save Money with Go Local Fiji Dreaming of a Fijian vacation without breaking the bank? It's possible with Go Local Fiji! With its lush landscapes, crystal-clear waters, and vibrant culture, Fiji is a dream come true for many travellers. But the idea of …