Finding the Most Affordable Bula Pass in Fiji
Fiji is an archipelago of more than 300 islands that makes up the nation in the South Pacific. It is well-known for its untamed scenery, beaches fringed with palm trees, and coral reefs and pristine lagoons. The majority of people live on Viti Levu and Vanua Levu, the two largest islands. May through September is the ideal season to visit Fiji if you want to see beautiful, blue skies. The wet season, which runs from October to April, is also the period of the year when cyclone risk is highest. And the best way to move about through the islands of Fiji, a Bula Pass comes in handy. With the Bula Pass, you can go to secluded locations that receive few tourists annually and explore them in elegance.
What is a Bula Pass?
Before diving into the specifics of locating the cheapest Bula Pass in Fiji, it is crucial firstly to understand what a Bula Pass is and how it works.
So, the Bula Pass is basically a package you can purchase that includes several flights to the various exotic islands of Fiji. These passes are very efficient and offer cost-effective ways to explore the myriad of places throughout the hopping islands.
You can enjoy the natural beauty and diversity of Fiji from the country's main island, Viti Levu, to other well-known locations including Suva, Nadi, the Mamanuca Islands, the Yasawa Islands, and more using the Bula Pass. It is a practical means of traveling around the nation and enables exploration of Fiji's diverse activities, culture, and scenic beauty. Also, remember that the Bula Pass's specifications and availability are subject to change, so why wait? Check with Fiji Airways for the most recent details and possibilities and book your Bula!
Things we provide in Bula Pass
The Bula Pass comes with several possibilities to heighten your vacation experience. It includes exciting adventures to scenic places and a quick backpacking over-the-night escapade which may also come with camping possibilities. Embark on a romantic couple cruising journey and surprise your loved ones with an enchanting experience. The bula pass not only provides you with the option to choose the starting and ending point of your journey but also provides you with a number of package deals that stretches from 5,7,8,9,10,11,13, or 15 -days of island hopping.
Starts at five days and goes up to fifteen days of fantastic fun exploring the Fijian islands. The Bula Pass is an excellent method to explore a variety of different areas in one simple trip and is utilized for flexible boat transfers on the Yasawa Flyer.
You can cover several Fijian islands like:
Stunning snorkelling at little South Sea Island
Fun and parties on Beachcomber Island
Stunning summit walk at Wayalailai Ecohaven
Barefoot Kuata Resort to snorkel with the sharks
Octopus Resort for top quality food and stunning white sand beach
Barefoot Manta to swim with the friendly Manta Rays
Sunset tube cruising & excellent diving at Mantaray Beach Resort
See the giant clams straight off the beach at Botaira Beach Resort
Magnificent sunsets from Korovou and White Sandy Beach resorts
Hang out at Blue Lagoon Resort and visit the Sawa-i-Lau caves
Awesome pizza and stunning beaches at Boathouse Nanuya
Or stay in a local village and experience something totally different with a Homestay
Why Go Local Fiji for Bula Pass?
A distinctive Bula Pass experience is no new thing to acquire in the crystal waters of Fiji, but Go Local Fiji provides you with a unique and much detailed ride into each of the island leaving you satisfied after the duration of your trip. As you travel, you can select your lodging and determine how long to spend at each resort. Go Local Fiji helps to reserve your spot at a resort at the Yasawa Flyer travel counter before you disembark since they fill up quickly. With the pass, you can choose whatever resort you want to stay at while exploring the area. Resorts range in quality from low-cost to high-end. It also comes with an onboard booking desk, high-speed modern and renovated catamaran. Go Local Fiji provides trustworthy and reasonably priced tours and airport transfers in Fiji. Discover the splendor and customs of Fiji with our knowledgeable and cost-effective staff, who will customize a package to suit your requirements.
Yasawa Flyer Timetable for your Bula Pass
NORTHBOUND
RESORTS
SOUTHBOUND

8:30am

Denarau Marina
5:45pm
9:00am
South Sea Island
5:15pm
9:05am
Bounty Island
5:10pm
9:15am
Beachcomber Island & Treasure Island
5:00pm
9:45am
Vomo Island Resort
4:30pm
10:30am
Barefoot Kuata Island, Wayalailai & Naqalia
3:45pm
11:00am
Octopus Resort/Viwa
3:15pm
11:30am
Barefoot Manta Island, Mantaray & Paradise Cove
2:45pm
11:45am
Botaira Island Resort
2:30pm
11:55am
Korovou &
White Sandy Beach
2:20pm
12:30pm
Bay of Plenty, Navutu Stars & Long Beach
1:45pm
1:00pm
Oarsmans, Blue Lagoon, Nabua & Safe Landing
1:00pm
1:30pm
Nanuya Island, Gold Coast, Sunrise, Coralview & Coconut Beach Resort
1:30pm
Note: these are approximate arrival and departure times. They may vary on the day according to sea conditions and loading.
Book your Bula Pass:
Ready to start your Fijian journey? Book your Bula Pass today and get ready for the adventure of a lifetime. Go Local Fiji is one of the best Fiji Airport Transfers that provides you with competitive rates and package deals. Simply select your desired pass, choose your travel dates, and make a secure online payment. Go Local Fiji's friendly team is always ready to assist you in planning your trip and answering any questions you may have. Our team combines world-class service with local knowledge to give you an authentic Fiji experience unmatched by other tour companies.
Do not miss this chance to discover the enchanted islands of Fiji. Obtain your Bula Pass right away, then start the journey!
Our Blog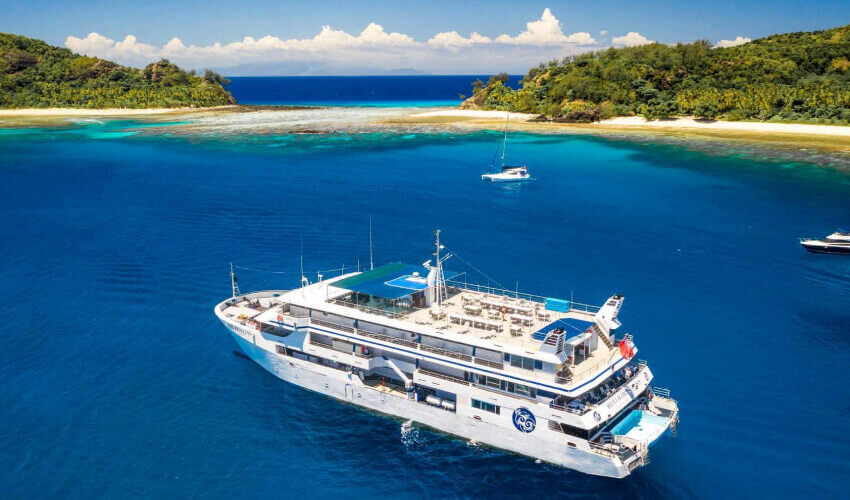 Which is the best Cruise Ship Excursions in Fiji?
14 Oct 2023 By golocalfiji Share Cruise Ship Excursions in Fiji: Making the Most of Your Stopover Many tourists visit Fiji on cruise ships, and while the allure of this South Pacific paradise is undeniable, it can be challenging to make the most of a short stopover. That's where Go Local Fiji, a reputable tour …
Which is the best Cruise Ship Excursions in Fiji? Read More »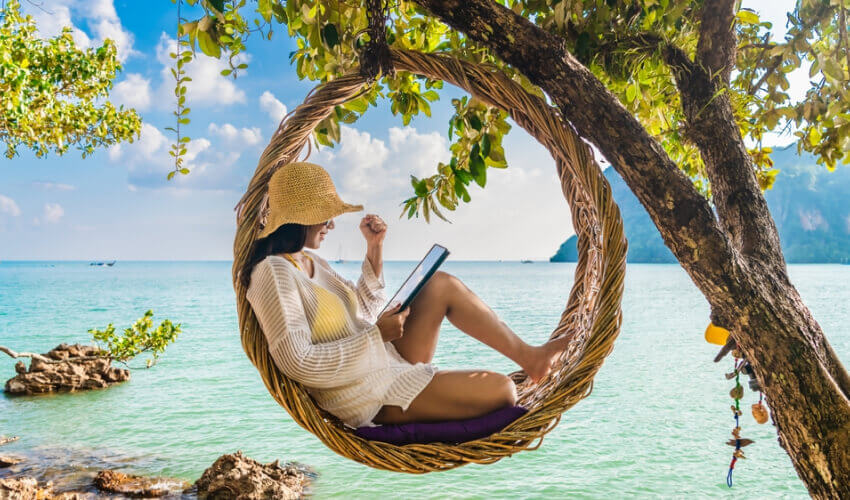 How travel budget friendly in Fiji?
13 Oct 2023 By golocalfiji Share Travelling on a Budget? How to Save Money with Go Local Fiji Dreaming of a Fijian vacation without breaking the bank? It's possible with Go Local Fiji! With its lush landscapes, crystal-clear waters, and vibrant culture, Fiji is a dream come true for many travellers. But the idea of …