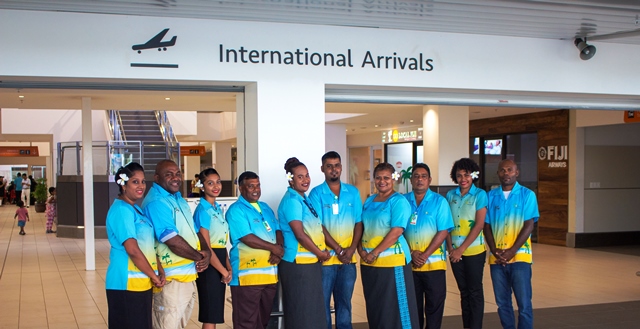 Ground Handling
Go local Fiji prides itself as a premium ground handling company for all its customers whilst in Fiji.  We are happy to attend to your travel needs while in Fiji. Either it be drop offs or picks from all majors resorts and hotels on the main island of Vitilevu. We are proud to offer a lending hand or advice where possible.
Some examples of our ground handling services include: – arranging for tours and sightseeing, special functions or events, private/ chauffeur driven Transfers, group transfers. Everything is possible with Go Local Tours and transfers. We can assist you and if we can't, we definitely know people who can.
Go local Fiji has gained a prestigious reputation of being reliable and courteous ground handling company. With our 24 hours on call staff you can be assured that we are here when you need us. With Go local Fiji as your ground handler, you can enjoy the most important part of your trip, sun, sand and big Bula smile of the friendly people.
Need Additonal Information