5 Hours Coral Coast Sightseeing Tour
This 5 hour private tour is best suited for those who are staying in Nadi or the Sigatoka / Coral Coast Corridor.
Tour Details
A private tour and a distinctive cultural tavel
Let our team of experts put together a customised tour to meet your specific needs, whatever the size of your party, or your timescale. Ideal for private groups, families, friends, study groups or corporate guests. Your own vehicle and guide all to yourself. Itinerary designed to meet your exact requirements. Get the inside knowledge with a tour of the Coral Coast, either from the comfort of an air-conditioned vehicle, or with the wind in your hair.
Tour Inclusions:
Pick up and Drop off at any hotel between Intercontinental – Warwick
Modern Air Condition Vehicle
Chauffeur and a Tour Guide who speaks fluent English
Shell-Lei and bottled water each
Lunch at Sitar Restaurant ($25FJD per person)
Entry fees are not included and only accepted in Fijian Dollars
Foreign exchange office hours are normally 9:00am – 5:00pm on Monday – Friday and located at the Sigatoka Town or ATM machines.
Your guide can suggest on the day the best options for sightseeing especially if no strenuous physical activity is required or you can request what you want instead.
Nothing is fixed, the schedule is flexible, and the experience it totally your own, it cannot be matched.
Sightseeing Options:
Sigatoka Sand Dunes- one of Fiji's National Archaeological Heritage Site, where you will begin your 30 minutes trek up the dunes. $10FJD per adult, $5FJD per child (below 18yrs)
Lawai Pottery Village– home of Lapita Pottery making. Here, you will be given the chance to partake in village dances and entertainment, witness pottery making, acquire a Fijian Souvenir, mingle with the villagers and learn about their lifestyles.
Local School Tour- closed on Sat, Sun and school hols. Allow 15 mins for this stop. You're welcome to bring gifts, please no lollies. Games, books, pens, paper etc are all good
Furniture Factory and Showroom- Pacific Green has designed and manufactured exotic furniture and home accessories for 40 years. A tour around the show room.
Kula Eco Park- visit it to see the amazing reptiles, bird life, amphibians, tropical fish, the Fiji flying fox, insects, butterflies and a large variety of trees and shrubs, turtle feeding. $50FJD per adult, $25FJD per child (3-11yrs)
Natadola Beach- Its vast bank of white sand slides into a cobalt sea, which provides good swimming and snorkeling regardless of the tide Local villagers tie up their horses under the trees near the car park and pounce on tourists as soon as they arrive. They are fairly persistent and you'll shock them if you don't want a horse ride – a gentle 45-minutes or so along the beach costs about $30. Graduating from the same school of high-pressure sales tactics are the coconut and seashell sellers. They're great if you want coconuts or shells but tiring if you don't.
Baravi Handicrafts- Great assortment of souvenirs, the shop has all the souvenirs, trinkets, clothing, books and music that you find at different places in Fiji, but here all in one place.
Biausevu Waterfall- The Biausevu Waterfall (also known as Savu Na Mate Laya Falls) is a pretty 20m waterfall on the Coral Coast of southern Viti Levu near the Biausevu village, $25FJD per person
Sigatoka Market- The market is important as it connects the whole of Fiji – to the wide range of fruits and vegetables that come from the famously fertile, farming district, known as "Fiji's salad bowl". Everyday locals come to trade, barter and sell their produce. The market represents just how the economy really works in Fiji.
Cost:
1-4 seat vehicle- $585FJD
5-8 seat vehicle- $839FJD
9-12 seat vehicle- $1332FJD
Emily Simmons
Go Local Fiji's airport pickup service was an absolute delight. As soon as I landed, I was warmly welcomed by their driver, Kavita, who not only got me to my accommodation seamlessly but also provided valuable insights into local life. Kavita's friendly demeanor made me feel like an old friend, setting the tone for an incredible Fijian experience.
David Martinez
It's hard to put into words how much Go Local Fiji's tours and transfer services enhanced my trip. John, our guide, took us on an unforgettable journey through Fiji's pristine landscapes. His knowledge of the area, coupled with his genuine enthusiasm, turned every activity into a thrilling adventure. I'm grateful for the memories made!
Rachel Thompson
After experiencing Go Local Fiji's reliable airport drop-off and pickup services, I can confidently say they're my go-to choice for travel in Fiji. Sarah, the driver, was punctual and accommodating, making my journey stress-free and enjoyable. I can't thank Go Local Fiji enough for being my travel partner.
Jennifer Lewis
With Go Local Fiji, touring Fiji felt like exploring alongside a local friend. Our guide, Taniela, shared stories about the island's history, customs, and hidden gems, enriching every moment. Their transfer services were equally impressive, ensuring a seamless transition between destinations.
Michael Johnson
I relied on Go Local Fiji for both airport pickup and drop-off services, and they exceeded my expectations each time. From the moment I landed, Tom, my driver, ensured I felt welcomed and comfortable. His attentiveness and friendly nature turned a simple ride into a delightful experience.
Sarah Miller
Go Local Fiji transformed my vacation into a journey of a lifetime. With their carefully curated tours, I got to explore the heart of Fiji's beauty. From sunrise hikes to pristine waterfalls, Lisa, our guide, made sure we experienced the essence of Fiji while catering to our interests.
Mark Anderson
I'm blown away by Go Local Fiji's commitment to excellence. Their airport pickup service, guided by Sam, was impeccable. Not only did he ensure a smooth transfer to my resort, but he also shared local recommendations that made my stay unforgettable. Go Local Fiji truly raises the bar for travel services.
Jessica Turner
Go Local Fiji personalized my vacation from the get-go. Anna, my tour guide, was a wealth of knowledge about Fiji's culture and traditions. Her passion for sharing the island's beauty and history was evident in every detail of our tour. I can't imagine experiencing Fiji any other way.
Benjamin White
From booking to drop-off, Go Local Fiji exudes elegance in every aspect of its service. Ryan, our driver, was not only prompt but also friendly and accommodating. His insights into Fiji's local life added depth to our journey. Go Local Fiji sets a new standard for travel.
Olivia Taylor
Choosing Go Local Fiji for my Fiji adventure was the best decision I made. Emma, my guide, made every moment special with her engaging storytelling and infectious enthusiasm. Whether it was exploring the markets or relaxing on the beach, Go Local Fiji's transfers and tours made my journey unforgettable.
Our Blog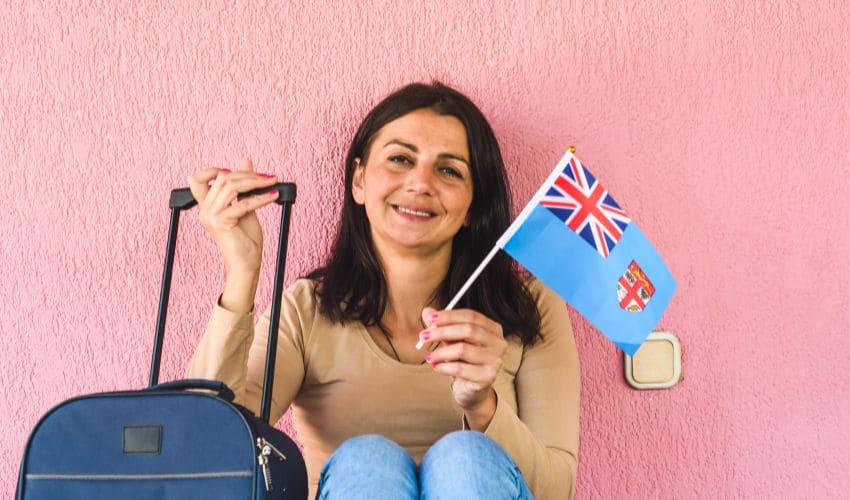 Sustainable travel in Fiji: Eco-friendly experiences and conservation efforts
29 Jul 2023 By golocalfiji Share Sustainable travel in Fiji: Eco-friendly experiences and conservation efforts Fiji is a South Pacific group of over 300 islands. It is known for its lovely beaches, swinging palm trees, volcanic terrain, and crystal-clear ponds. Its sun-kissed islands attract you to spend relaxed days on the beach, and below the … Read more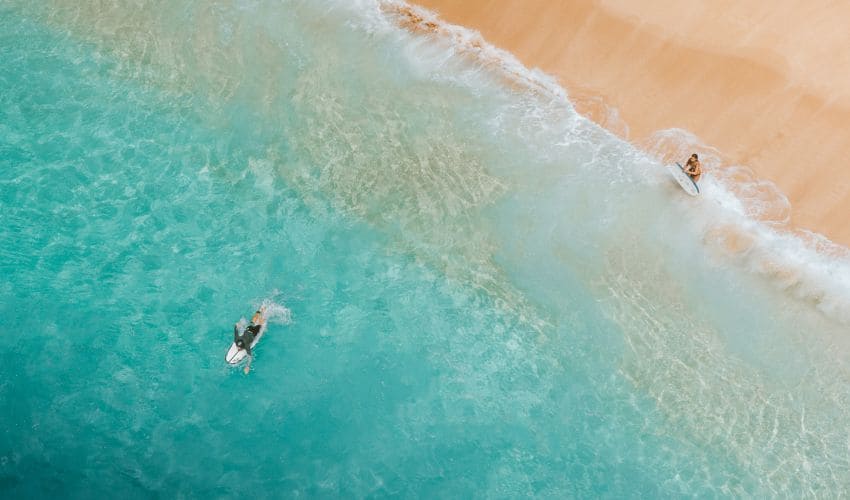 Water Sports to do in Fiji
27 Jul 2023 By golocalfiji Share Fiji's Water Sports Paradise: Surfing, Kayaking, and Jet Skiing The stunning coastline and clear oceans that surround Fiji are attractions in and of themselves. It's no surprise that water enthusiasts swarm to Fiji to partake in the wealth of water activities offered by the island nation's golden sand beaches, … Read more