5 Hours Coral Coast Sightseeing Tour
This 5 hour private tour is best suited for those who are staying in Nadi or the Sigatoka / Coral Coast Corridor.
Tour Details
A private tour and a distinctive cultural tavel
Let our team of experts put together a customised tour to meet your specific needs, whatever the size of your party, or your timescale. Ideal for private groups, families, friends, study groups or corporate guests. Your own vehicle and guide all to yourself. Itinerary designed to meet your exact requirements. Get the inside knowledge with a tour of the Coral Coast, either from the comfort of an air-conditioned vehicle, or with the wind in your hair.
Tour Inclusions:
Pick up and Drop off at any hotel between Intercontinental – Warwick
Modern Air Condition Vehicle
Chauffeur and a Tour Guide who speaks fluent English
Shell-Lei and bottled water each
Lunch at Sitar Restaurant ($25FJD per person)
Entry fees are not included and only accepted in Fijian Dollars
Foreign exchange office hours are normally 9:00am – 5:00pm on Monday – Friday and located at the Sigatoka Town or ATM machines.
Your guide can suggest on the day the best options for sightseeing especially if no strenuous physical activity is required or you can request what you want instead.
Nothing is fixed, the schedule is flexible, and the experience it totally your own, it cannot be matched.
Sightseeing Options:
Sigatoka Sand Dunes- one of Fiji's National Archaeological Heritage Site, where you will begin your 30 minutes trek up the dunes. $10FJD per adult, $5FJD per child (below 18yrs)
Lawai Pottery Village– home of Lapita Pottery making. Here, you will be given the chance to partake in village dances and entertainment, witness pottery making, acquire a Fijian Souvenir, mingle with the villagers and learn about their lifestyles.
Local School Tour- closed on Sat, Sun and school hols. Allow 15 mins for this stop. You're welcome to bring gifts, please no lollies. Games, books, pens, paper etc are all good
Furniture Factory and Showroom- Pacific Green has designed and manufactured exotic furniture and home accessories for 40 years. A tour around the show room.
Kula Eco Park- visit it to see the amazing reptiles, bird life, amphibians, tropical fish, the Fiji flying fox, insects, butterflies and a large variety of trees and shrubs, turtle feeding. $50FJD per adult, $25FJD per child (3-11yrs)
Natadola Beach- Its vast bank of white sand slides into a cobalt sea, which provides good swimming and snorkeling regardless of the tide Local villagers tie up their horses under the trees near the car park and pounce on tourists as soon as they arrive. They are fairly persistent and you'll shock them if you don't want a horse ride – a gentle 45-minutes or so along the beach costs about $30. Graduating from the same school of high-pressure sales tactics are the coconut and seashell sellers. They're great if you want coconuts or shells but tiring if you don't.
Baravi Handicrafts- Great assortment of souvenirs, the shop has all the souvenirs, trinkets, clothing, books and music that you find at different places in Fiji, but here all in one place.
Biausevu Waterfall- The Biausevu Waterfall (also known as Savu Na Mate Laya Falls) is a pretty 20m waterfall on the Coral Coast of southern Viti Levu near the Biausevu village, $25FJD per person
Sigatoka Market- The market is important as it connects the whole of Fiji – to the wide range of fruits and vegetables that come from the famously fertile, farming district, known as "Fiji's salad bowl". Everyday locals come to trade, barter and sell their produce. The market represents just how the economy really works in Fiji.
Cost:
1-4 seat vehicle- $585FJD
5-8 seat vehicle- $839FJD
9-12 seat vehicle- $1332FJD
MKingsland
"Friendly and helpful".We have used GoLocalFiji twice now and have found their service great – friendly, well priced and punctual. I would highly recommend them!
Matthew Dials
We can't say enough good things about this company, especially Davila. We had the unexpected event of flying into Nadi a few weeks ago after a cyclone caused devastating flooding to the region. While the Fijian people were trying to figure how to move forward, the many tourists were trying to figure out where to stay. Davila and her team offered us water and a genuine smile and worked with us to modify our travel plans for the first night. Her team is experienced and knowledgable about the area. They were able to assist us with a hotel reservation even though my independent attempts were unsuccessful.
JakenRach
"Fiji's best Airport Transfers". Don't look any further. This is the transfer company for you! All staff were extremely friendly and accommodating even after our flight times were changed at the last minute. We were greeted with gifts and smiles and quickly began our 2.5 hour transfer. Both our arrival and departure transfer were great, the drivers were good company and the vehicles were comfortable. I really appreciate both of our drivers patience and professionalism, particularly when my two very young children were screaming in the back seat. I would highly recommend this company and I will definitely be using them again next time we are in Fiji.
LATraveller_12
"Refreshing experience " We were hoping to get a break from the high temperature in Fiji and our hopes got answered. Such a refreshing trip! The water at the waterfall is a blessing, cold and clear! We were accompanied through the rainforest by a local guide, it took us around 40 minutes each way. It is a hike mostly in the shade and you cross the streams a few times so you get a chance to cool down even in the hot weather. The waterfall is worth the effort!
Our Blog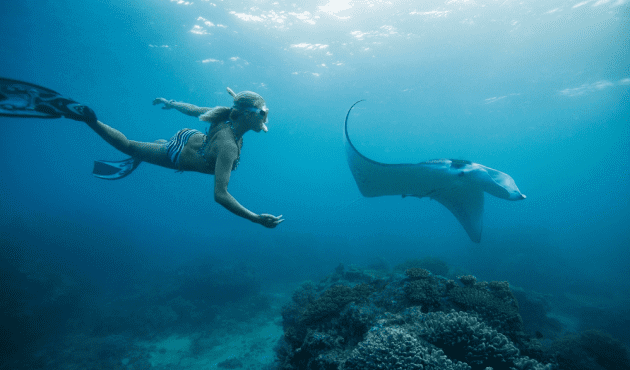 Top Fiji's Adventure Activities: From Surfing to Skydiving
26 Apr 2023 By golocalfiji Share Top Fiji's Adventure Activities: From Surfing to Skydiving Are you an adventure seeker seeking your following location? Fiji is your best option! This stunning island nation in the South Pacific has many thrilling activities available.  Every adventure seeker will find something to do in Fiji, from riding the waves …
Top Fiji's Adventure Activities: From Surfing to Skydiving Read More »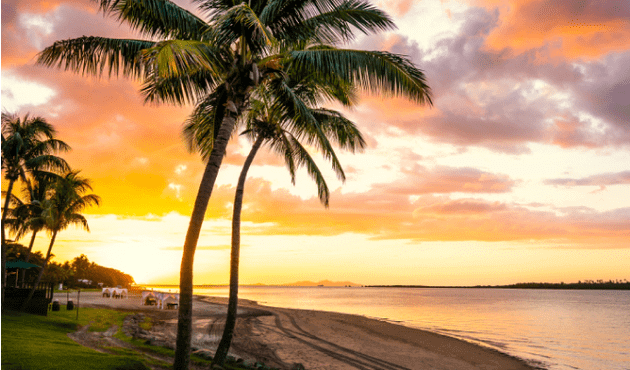 How to plan your first trip to Fiji in 2023 – Everything you need to know!