5 Hour Private Guided Tour of Lautoka
Sightseeing tour from Lautoka Wharf, on the day you'll discuss your preferences with your guide and he/she will then advise you on the best way to do the tour.
Tour Details
The 5 Hour "Discover Lautoka Tour" is a private guided tour is completely up to you, you choose where to go and what to see. It's super flexible and designed for those on a cruise ship docking at Lautoka Wharf. Pick up from the wharf is at any time you like. The idea is to look through all the options below and have a think about what you would like to see. Please be careful if your tour is on a Sunday as some options are not available.
Your guide will be waiting for you inside Lautoka Wharf holding a sign with your name on it. This tour is always available, no need to check availability, we have plenty of cars and lots of excellent guides on hand. All our vehicles are modern and come air-conditioning. All prices are per vehicle, not per person.
What's included in your tour…
Comfortable, modern, fully air conditioned vehicle
Driver and separate local guide who speaks English
Travel to sightseeing places as described below
for your group only, this is not a shared tour
Pick up and drop off inside the wharf at times to suit you
Bottle of water per person included
Your guide can suggest on the day the best options for sightseeing especially if no strenuous physical activity is required or you can request what you want instead.
Lunch is not included
Payment is made in full at time of booking – no extra fees or credit card charges
No minimum or maximum numbers, any number is fine
Entry fees are not included and only accepted in Fijian Dollars
Foreign exchange office hours are normally 9:00am – 5:00pm on Monday – Friday and located near the port or ATM machines
Any travel outside Nadi / Lautoka / Suva town area will cost extra
100% refund if your tour is cancelled due to your ship not docking because of bad weather
Here's a list of all the things to see and do for a tour that starts from Lautoka. On the day just pick what you want to do and your guide will take you there depending on the time allowed. All entry fees will be at your own cost. Your guide can stop at an ATM machine if needed.
Sightseeing options…
Explore the Lautoka Fresh fruit and veg market and get a rundown on what the locals eat and how they cook. Not open on a Sunday. Allow 15mins for this stop.
In Nadi you can also visit the fish market. Not open on a Sunday. Allow 10mins for this stop.
Take a walk around the Presidential Village of Viseisei (meaning to "spread out") is fabled to be near the place where the Fijian people first settled Fiji about 3500 years ago. Opportunity to buy some local handicrafts. Entry fee $5 FJD pp. Not open on a Sunday. Allow 20mins for this stop.
The Garden of Sleeping Giant is a beautiful orchid garden started in 1977 by the late Raymond Burr, star of Perry Mason and Ironside. Originally designed to house Burr's private collection of tropical orchids, the gardens have developed into a popular attraction after years of flourishing. Raymond Burr loved these orchids just as much as he loved Fiji. Entry fee adult $18 pp FJD, kids (6 to 15) $9 FJD and Families $45 FJD. Open Mon – Sat 9am – 5pm; Sunday 9am – 12pm. Allow 20mins for this stop.
Visit the Aviva Farms, take a ride through the Sabeto Valley and understand the history according to its people, plants and culture. Enjoy other awesome activities such as horseback riding, horse races, an indigenous species nursery tour and agricultural training. Garden Tour fee adult $25 pp FJD and kids (below 12) $15 FJD. Horseback Riding fee adult $60 pp FJD and kids (below 12) $30 FJD. Garden Tour and Horseback Ride Combo: Fee adult $75 pp FJD and kids (below 12) $40 FJD.
Visit the Rise Beyond the Reef – NGO Shop, discover the beauty and intricacies of authentic Fijian handmade products, all made by communities in remote parts of Fiji. You'll drive right past the shop on your way to the Mud Pools, just after the Garden of the Sleeping Giant.
Take a dip at the Sabeto therapeutic Mud Pools & Hot Springs followed by a traditional Fijian Bobo (Massage) by the Fijian ladies of Sabeto village (optional). Entry fee $20 FJD pp. Towel rental $5 FJD. Open 7 days. Allow 45mins for this stop.
Visit the Zip Line and enjoy unlimited zipping over forest and streams. Entry fee extra cost. Open 7 days. Allow 45mins for this stop.
Do the Waterfall Walk and enjoy a much deserved swim. Takes around 20 mins one way and not suitable for push chairs. Entry fee extra cost. Open 7 days. Please note that due to lack of rain the waterfall might not be so "magical" but there will always be a swimming hole. This walk is at the same place as the Zip Line. Allow 1 hour for this stop.
Stop in and see the kids at a local Orphanage, open 7 days. You're welcome to bring gifts, please no lollies. Games are good. Allow 15mins for this stop.
Go to Church on Sunday and enjoy a very local experience with lots of singing. Allow 20mins for this stop.
Visit a local School – closed on Sat, Sun and school hols. Allow 15mins for this stop. You're welcome to bring gifts, please no lollies. Games, books, pens, paper etc are all good.
Shopping in Nadi Town. We'll drop you outside the best handicraft shop in Nadi Town, not the biggest but the best for truly local crafts. Feel free to wonder around town. Allow 30mins for this stop.
Visit the largest Hindu Temple in the southern hemisphere, reflects an architectural style rarely seen outside India, and houses sacred statues designed by craftspeople brought over from India. Located at the end of Nadi town. Entry fee $8 pp FJD. Open 7 days. Allow 15mins for this stop.
Places to stop for food…
Vuda Marina has an excellent restaurant and cafe with awesome views out to the islands, stop for lunch or just a quick visit to admire the views.
Tu's Place in Martintar is a wonderful Fijian restaurant, great value for money here. You'll love the home made roti wraps.
Bulaccino is the perfect place to stop in Namaka for the best coffee and cake or lunch if you have the time. They also sell homemade pies and sausage rolls.
Corner Cafe in Nadi Town right behind Jack of Fiji shop is good value or Cuppabula has great coffee on the corner in the Tappoo's shop
Bo Hui upstairs in Nadi Town is the best chinese at really good prices
Burger King or MacDonald's for those in a big hurry
Nadi Town – plenty of local bakeries producing very cheap pies etc
Port Denarau for more upmarket restaurants. Many great choices available including Hard Rock Cafe etc. Plus a local bakery and ice-cream shop.
We have personally been to all of these places above and recommend all of them.
MKingsland
"Friendly and helpful".We have used GoLocalFiji twice now and have found their service great – friendly, well priced and punctual. I would highly recommend them!
Matthew Dials
We can't say enough good things about this company, especially Davila. We had the unexpected event of flying into Nadi a few weeks ago after a cyclone caused devastating flooding to the region. While the Fijian people were trying to figure how to move forward, the many tourists were trying to figure out where to stay. Davila and her team offered us water and a genuine smile and worked with us to modify our travel plans for the first night. Her team is experienced and knowledgable about the area. They were able to assist us with a hotel reservation even though my independent attempts were unsuccessful.
JakenRach
"Fiji's best Airport Transfers". Don't look any further. This is the transfer company for you! All staff were extremely friendly and accommodating even after our flight times were changed at the last minute. We were greeted with gifts and smiles and quickly began our 2.5 hour transfer. Both our arrival and departure transfer were great, the drivers were good company and the vehicles were comfortable. I really appreciate both of our drivers patience and professionalism, particularly when my two very young children were screaming in the back seat. I would highly recommend this company and I will definitely be using them again next time we are in Fiji.
LATraveller_12
"Refreshing experience " We were hoping to get a break from the high temperature in Fiji and our hopes got answered. Such a refreshing trip! The water at the waterfall is a blessing, cold and clear! We were accompanied through the rainforest by a local guide, it took us around 40 minutes each way. It is a hike mostly in the shade and you cross the streams a few times so you get a chance to cool down even in the hot weather. The waterfall is worth the effort!
Our Blog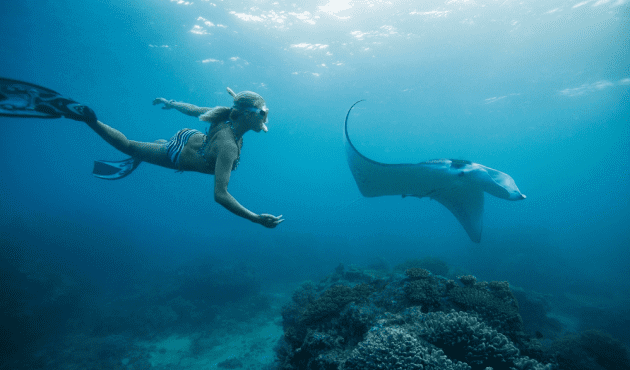 Top Fiji's Adventure Activities: From Surfing to Skydiving
26 Apr 2023 By golocalfiji Share Top Fiji's Adventure Activities: From Surfing to Skydiving Are you an adventure seeker seeking your following location? Fiji is your best option! This stunning island nation in the South Pacific has many thrilling activities available.  Every adventure seeker will find something to do in Fiji, from riding the waves …
Top Fiji's Adventure Activities: From Surfing to Skydiving Read More »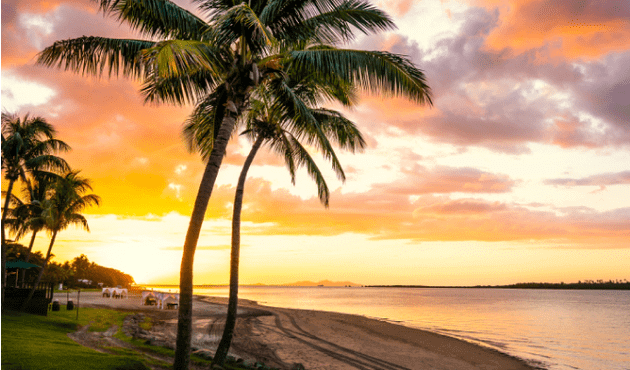 How to plan your first trip to Fiji in 2023 – Everything you need to know!