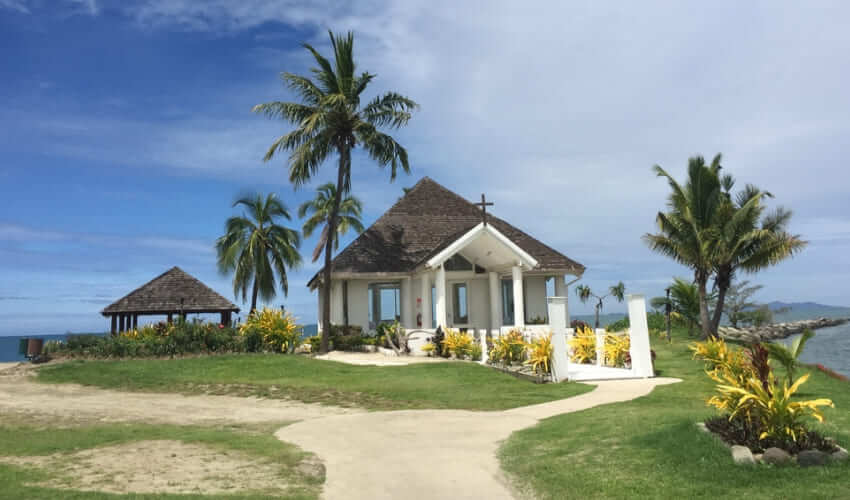 Discover the Top 10 Shopping Destinations in Fiji
Shopping has been considered a hobby these days, and if you have travelled to a foreign country to travel or visit it, it is almost impossible to return home without bringing local gifts for your loved ones. Plus, those things could be your memories of the country you visited.
Fiji, a beautiful country in Oceania, offers a wide range of popular shops, boutiques, local markets, and modern shopping centres. The things and stuff sold here are affordable and reasonable, so you would not need to spend much money to get these souvenirs.
Here are 10 places where you can shop in Fiji:-
1. Port Denarau Shopping Centre: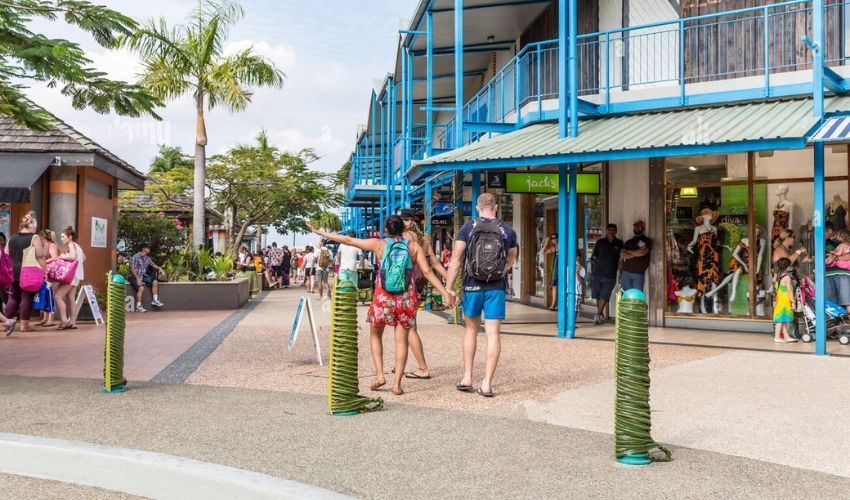 One of the most popular and favourite shopping centres among locals and tourists It is located on Denarau Island and gives a captivating shopping experience as it offers local shops and services. It is mostly popular to shop for jewellery. You cannot miss roaming around its specific stores, boutiques, and restaurants. Supermarkets and gift shops are there where you can buy local wares and crafts. Spa and nail salon services are also available.
2. Sigatoka Market: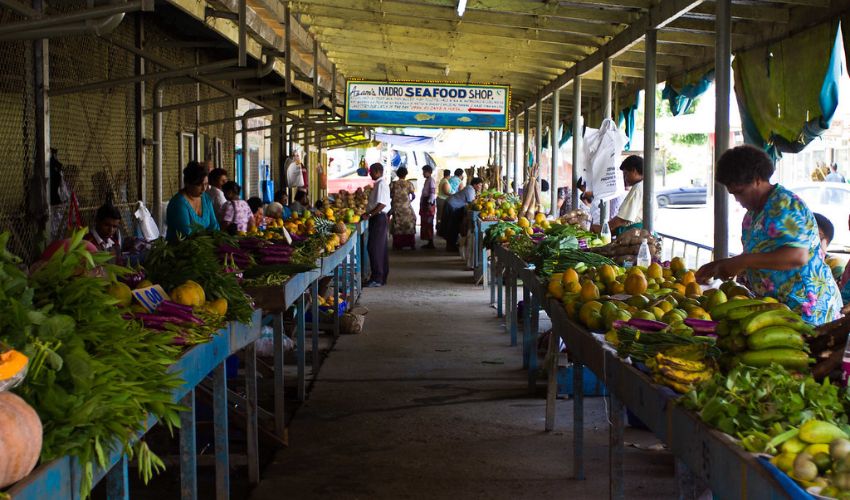 If you are a fan of art, especially fresh-produced handicrafts, you cannot miss Sigatoka Market. Unique and authentic Fijian village crafts like woven mats, clay pottery, and wood carving. It does not offer big, fancy shops but mostly family-run small stores. The quality of handicrafts provided by villages in Fiji is excellent. The stuff you will find will not be very expensive, so you can easily afford it. You will explore the local cuisine of Fiji, which tastes delicious. You cannot come to your home country without at least trying the local food.
3. Suva Municipal Market: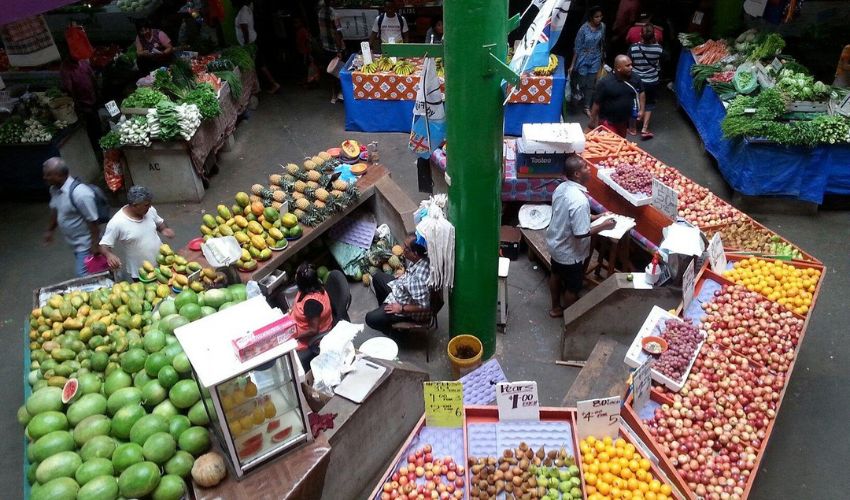 Suva Municipal Market is known for a variety of Fijian tropical fruits and vegetables. You can buy colourful and fresh vegetables, seafood, root crops, and any other agricultural products you want in your kitchen. From this market, you will get to know so much about Fijian culture. It offers cafes, takeaways, and restaurants as well. You can also have cooked root vegetables. This market is so popular that it is overcrowded on weekends and closed on Sundays. You will see a variety of traditional Fijian crafts here too! So this place is worth a visit.
4. Tappoo City: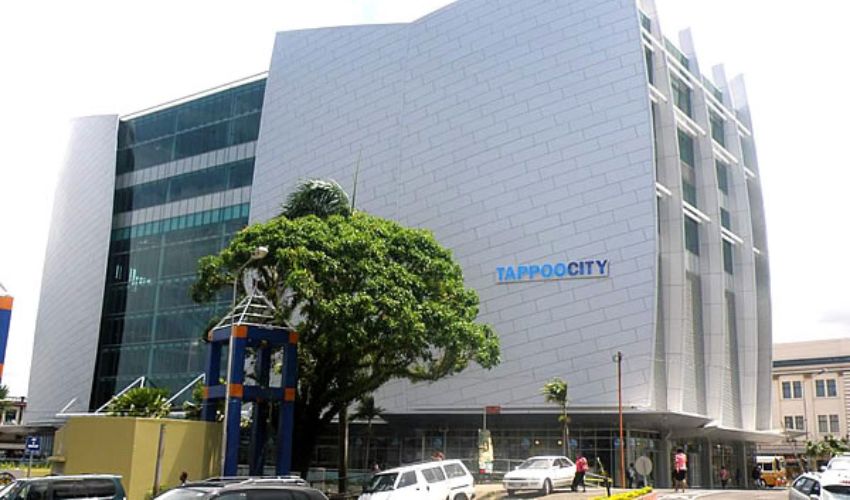 It's a famous and well-maintained shopping complex in Suva. Tappoo City in Suva has a wide range of stores and shops for jewellery, clothes, electronics, and more. All brands, local and international, are available, so you will have a lot of options and choices to get your favourite stuff. It is a place where you can have fun with your family, do shopping, and eat delicious food. The food court is on the uppermost floor, and the food of this mall is highly rated among the food of other malls. Plus, you can get fantastic bargains on your favourite brands as well.
5. MHCC Mall: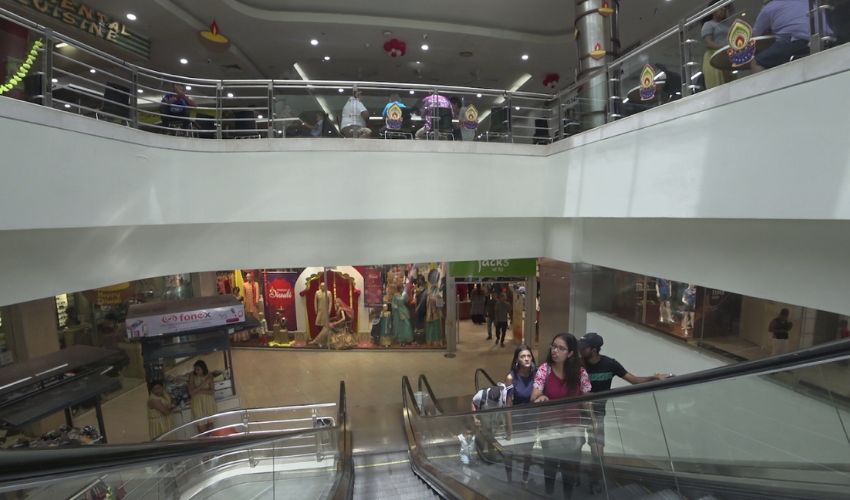 The MHCC Mall is one of the largest malls in Fiji. It is popular for wholesale products.
The mall has three levels; the first level has a cafe, pharmacy, clothing line, and supermarket. You can find beverages and bites on the first level. The second level has home supplies and Indian stores. The third level has a food court. You can find your favourite cuisines like Indian, Malaysian, Chinese, Thai, Japanese, and Fijian. Sports items and accessories are much cheaper here. Car parking here is easily accessible by wheelchair.
6. Nadi Handicraft Market: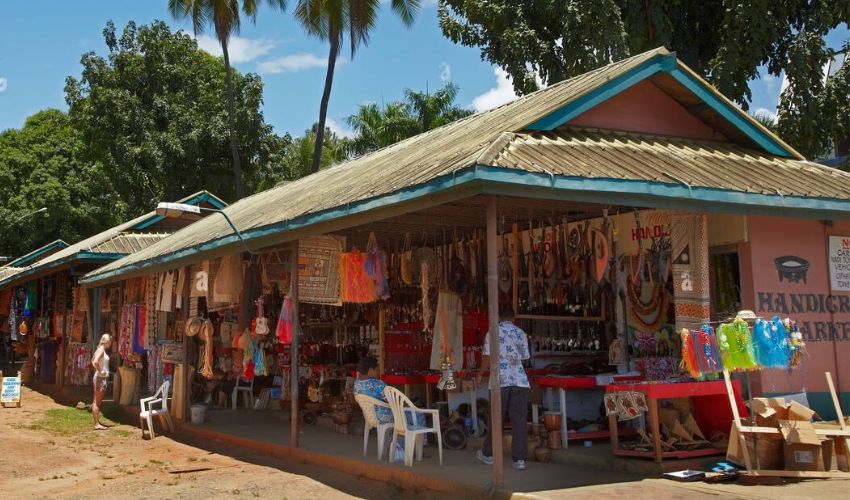 Do you want to buy souvenirs at half the price you pay at any resort? Then you must go to the Nadi Handicraft Market. It is a beautiful and small Fijian market. You can buy motor vehicle accessories too. You will find beautiful handicrafts and artwork available here to buy, and those things are handmade. Wood carving gifts and traditional dresses are available here. Do not forget to buy a wooden train for your grandson!
7. Jack's of Fiji: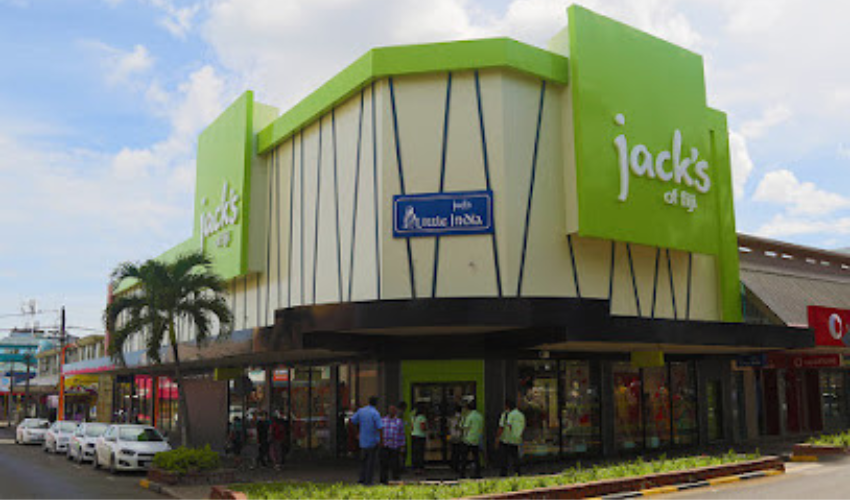 Jack's of Fiji is an organised and renowned local market where you can purchase different souvenirs and memorabilia from Fiji Island. It has upmarket apparel and accessory stores where you can find plenty of stuff like jewellery, clothes, footwear, and traditional crafts. Coffee shops and restaurants are there for local food and cuisine. The market staff's service is excellent, so you will have fun roaming around here.
8. Labasa Market: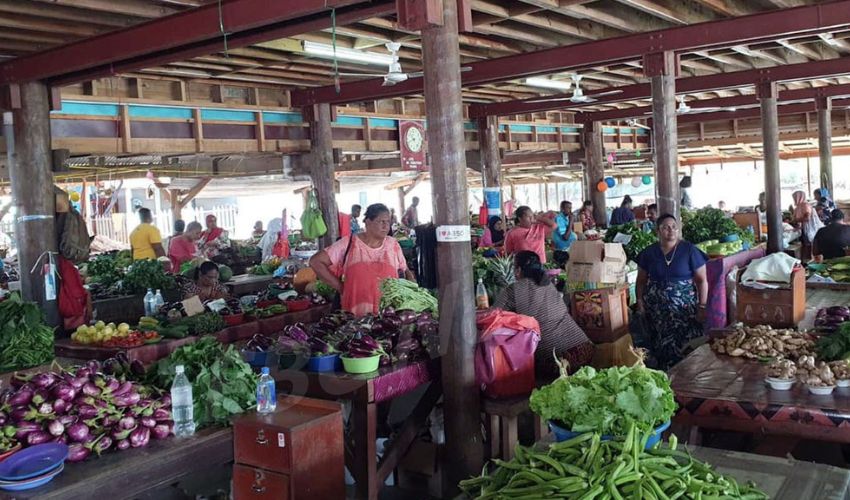 Labasa Market is a shopping site that is located in Labasa town on Vanua Levu Island. This shopping site is the main attraction of Labasa town on market days, where visitors and locals can get special offers on a variety of products, such as fresh fruits, vegetables, and root crops. You can also shop for snacks and sweets. This market also showcases Fijian crafts like jewellery, woven crafts, and traditional wear like 'sulus'. This bustling place is perfect for finding unique treasures to take home.
9. Namaka Market: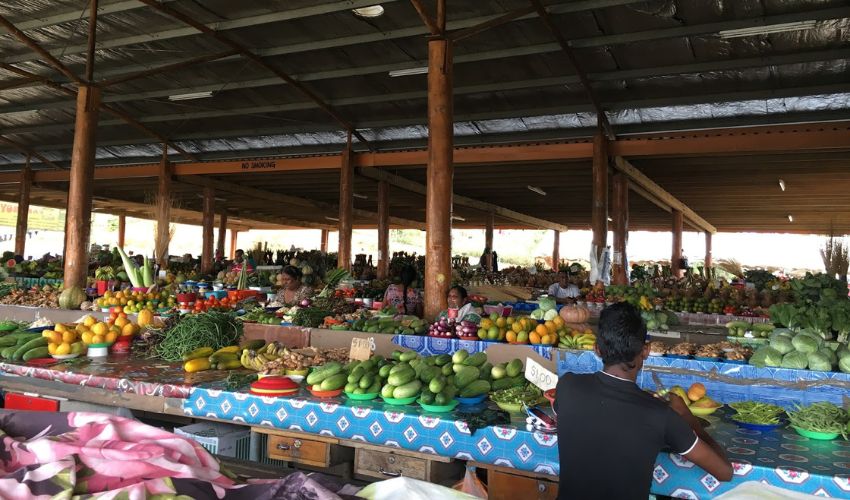 Markets in Fiji are usually closed on Sunday, but if you need to buy something on Sunday, this market is the place for you. Namaka Market might be known as a mini market, but it offers a variety of fruits that will be available in this market. You can eat fresh fruits at the market and have juice from them. If your hands get sticky after eating them, don't worry; the market has many washing sinks here.
10. Damodar City Centre: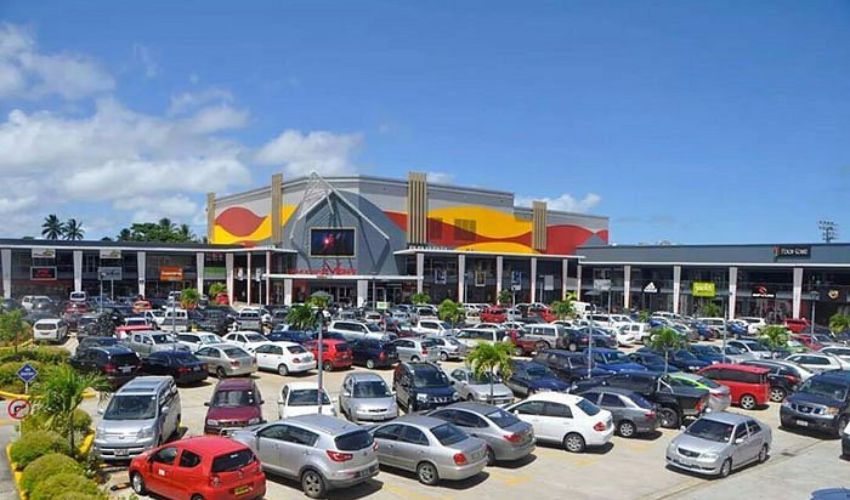 It is located in Suva and will give you the modern feel of one of the malls in the States. There is a movie theatre, a kids play area, and many restaurants and cafes to choose from and have something tasty to eat. There are plenty of shops to buy things, from clothes to electronics. They have bars too, and if you like kava, you must try it there!
There are plenty of places in Fiji where you can get gifts and stuff to take with yourself to your home country for your family and friends. The prices you find for this stuff might vary with the products of your country, but they will be reasonable and affordable. You will surely have an enjoyable shopping experience in Fiji. Do not miss going to eateries in Fiji for local food and drinks!
There are plenty of shopping destinations in Fiji to shop for souvenirs and stuff, such as Suva Municipal Market and Nadi Handicraft Market for unique crafts, Sigatoka Market for fruits and vegetables, Port Denarau Marina, and TappooCity for clothing and branded things.
Unique items of Fiji include handicrafts like mats, fans, and woven baskets; traditional jewellery; and Fijian Bula shirts. And do not forget to drink the traditional Fijian drink Kava for a memorable experience.
You can do negotiation in smaller shops and markets rather than bargaining, as it is not so common in Fiji. You can surely turn your bargaining skills into negotiation skills in Fiji.
FJD, or Fijian dollar, is the currency of Fiji. And yes, you can use your credit cards in restaurants, resorts, and even big shops. However, it is recommended that you carry cash in local markets. 
There are few customs regulations that apply to bringing souvenirs from Fiji, like traditional handicrafts made from unique materials like shells or wood. Also, there are strict regulations on the export of biological and agricultural products to prevent pest diseases.