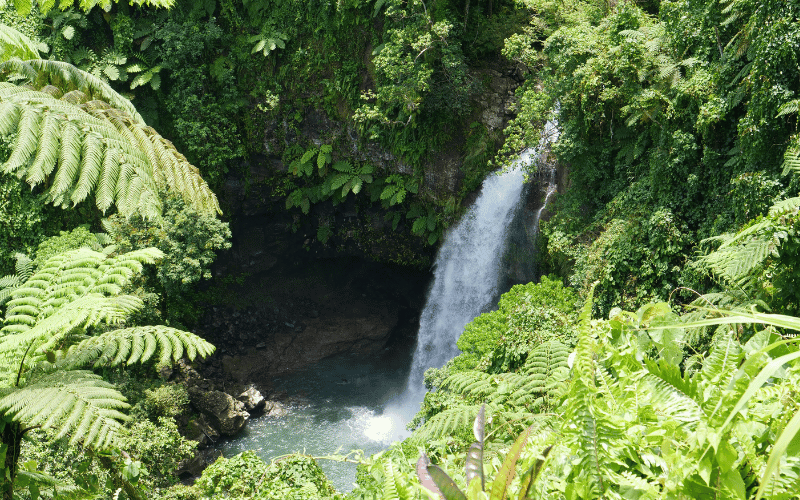 Top 10 Waterfalls to Visit in Fiji
The first pictures that come to mind when considering Fiji are probably gorgeous beaches and crystal-clear waters. This tropical paradise is also home to lots of stunning waterfalls.
These waterfalls provide a peaceful escape from seaside bliss, allowing visitors to reconnect with nature's raw beauty.
Let's go through some of Fiji's most impressive waterfalls, allowing you to completely lose yourself in the elegance of these hidden gems.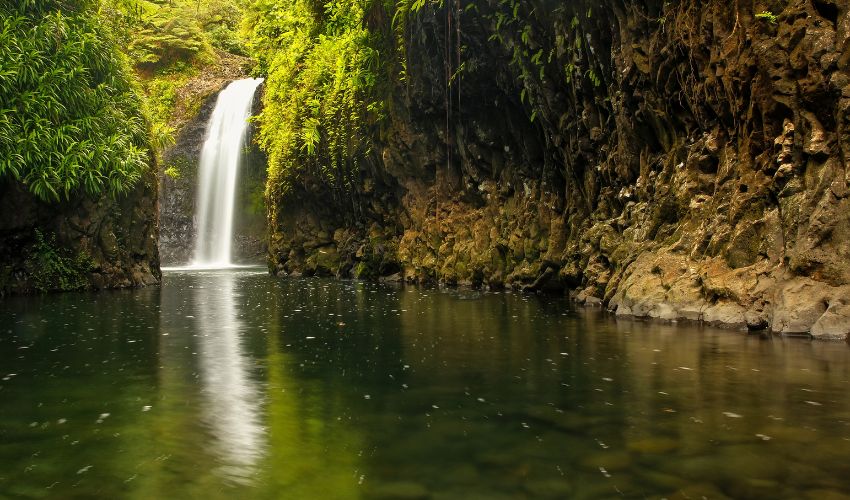 1. Wainibau Falls
Taveuni is well-known for its natural beauty, particularly its waterfalls.
The 3-4 hour return hike begins in the Bouma National Heritage Park. It takes you along sandy beaches and rocky shorelines until you reach a swimmable passage with a waterfall.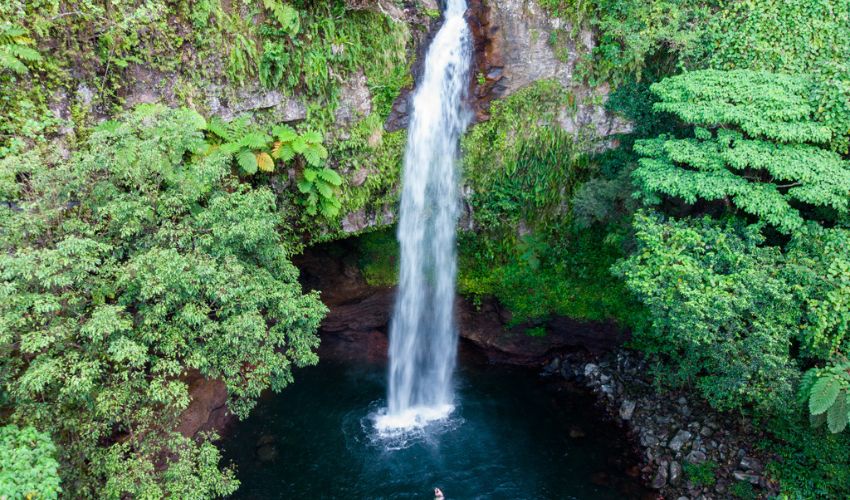 2. Tavoro Waterfalls
The Tavoro waterfalls in Fiji, also known as Bouma Falls, are a set of three waterfalls tucked in the rainforests of Bouma National Heritage Park. Each waterfall is located at a different altitude.
The first waterfall is around 24 meters tall, while the second and third waterfalls are about 15 and 10 meters tall. Aside from swimming, you and your friends can explore the forest and get familiar with Fijian flora and animals.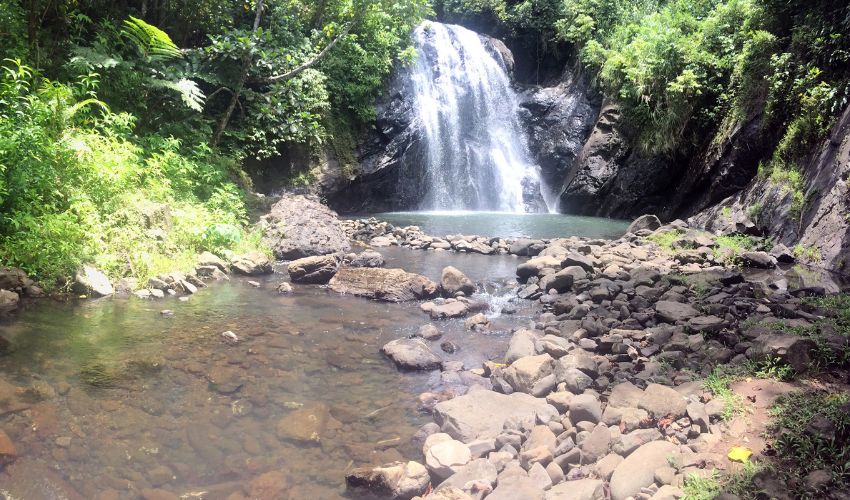 3. Savusavu Waterfall
Savusavu is well-known for its stunning beauty and kind residents. You will be unable to resist the lovely handcrafted goods made by these citizens.
Everything is fantastic, from jewelry to flower pots. Before reaching the waterfall, take a trip through the village.
Because the waterfall is hidden from view, you should hire a guide or ask the villagers for directions. The water is so clean that you can see the bedrock.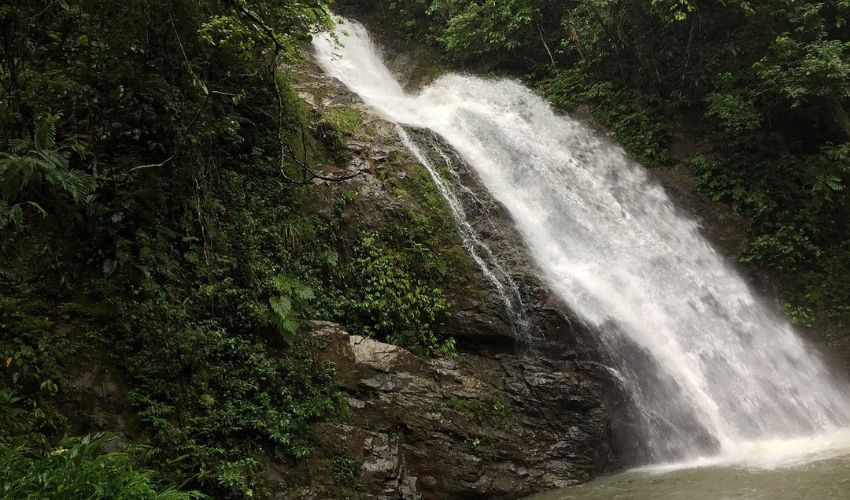 4. Biausevu Waterfall
It is one of Fiji's most spectacular waterfalls, also called Savu Na Mate Laya Falls. Biausevu waterfall is a 20m high beauty whose breathtaking beauty attracts tourists and locals daily.
The area is never empty; it is usually full of children playing near the pool and men and women swimming. It is an ideal location for a day trip.
To get to the waterfall, you must hike. The climb is 3.3 kilometers long, and it usually takes 30 minutes and an hour to reach the falls.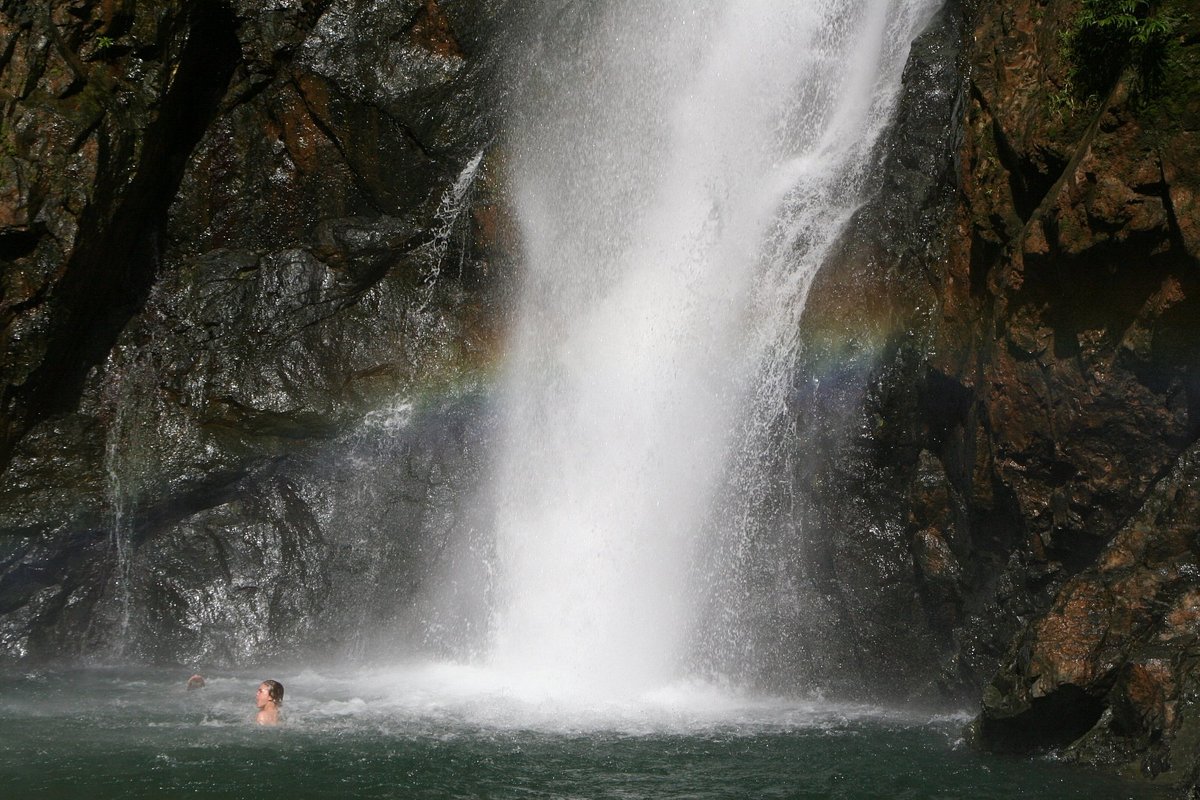 5. Nakawaga Waterfalls
The Nakawaga Waterfalls are set in a jungle. The area is usually quiet, so ensure you know how to go to the falls or have a local guide.
You won't come across any troubling items during your visit. Remember to bring your swimming attire if you intend to swim in the pool. You must hike to the falls, so wear comfortable shoes.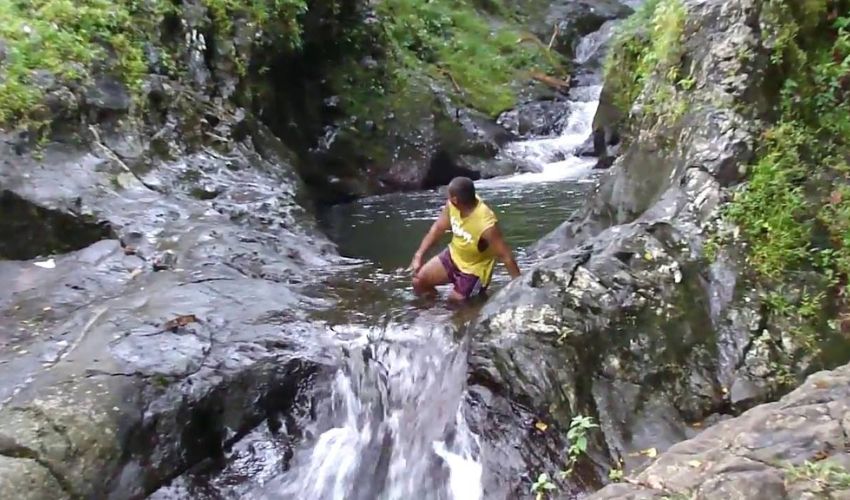 6. Waitavala Waterfall
Waitavala is a Fijian waterfall that is privately owned. You need authorization to come here. Do not let other people convince you to slip down the waterfall.
We also recommend wearing robust shoes because the walk to the waterfall is bumpy and rocky.
The staff would gladly give you extra towels or a spare pair of shoes. However, it is preferable if you bring your goods.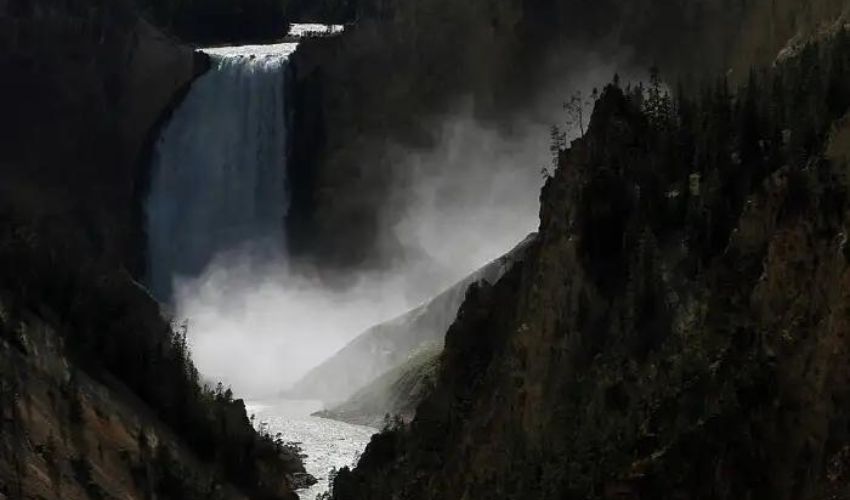 7. Savu-i-one Waterfalls
If you're looking for the most stunning waterfalls in Fiji, look no further than Savu-i-one Waterfalls. It is ideal for a family outing or picnic.
It is one of Fiji's tallest waterfalls, Aviane Waterfall and Abaca Waterfall. You'll have to hike to get to the falls.
The trekking path has exotic ferns, avocado trees, and other native species. Red ginger blossoms and orchids may also be found.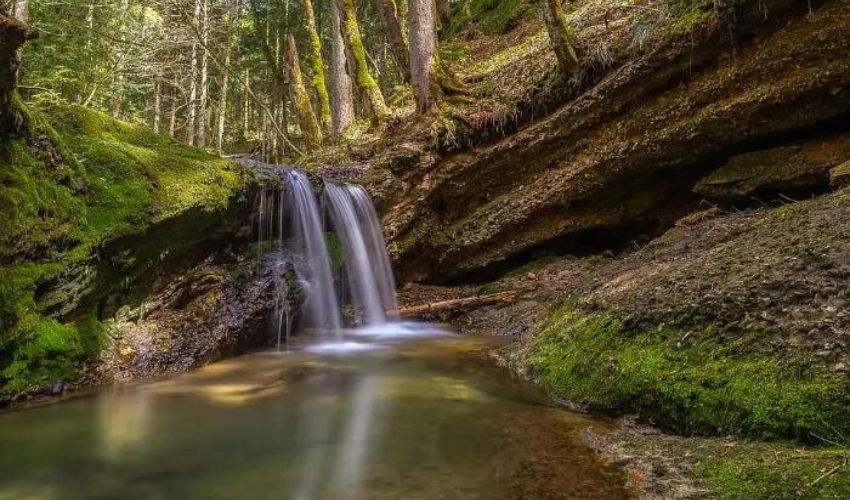 8. Vereni Falls
Vereni Falls should not be overlooked on your tour to Fiji. The waterfall is part of the larger Savu-i-one Waterfalls, which are located near Abaca Village in Koroyanitu National Park.
The falls are a 5-minute walk away. Aside from admiring the scenery, you can swim in the pool, slide down the falls, or explore the woodland area.
You will experience life as you have never experienced it before, surrounded by the sound of water, seated under a green canopy, and with your toes in clean water.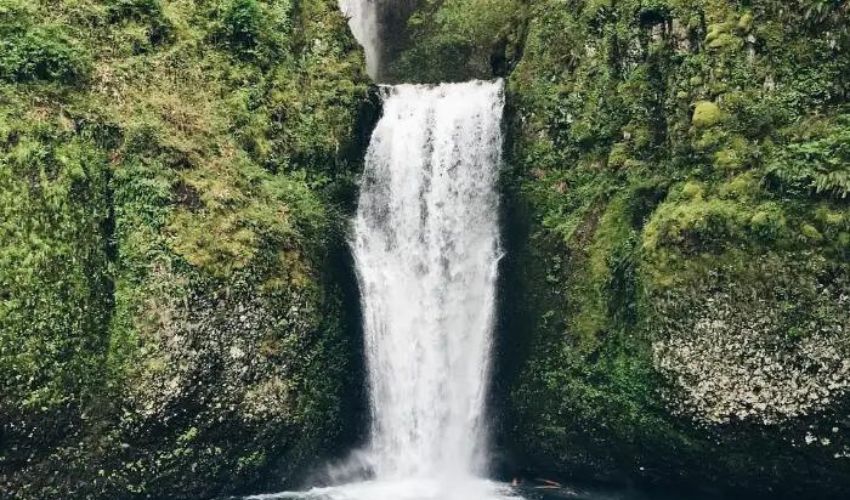 9. Uru's Waterfalls
Uru's Waterfalls is a 50-meter waterfall where you can swim in the plunge pool at the base. The falls are bordered by local farms, looking into Fiji's past.
The 50-meter waterfall is a hidden gem that allows you to trek, swim, and enjoy amazing views. You can also have a great picnic meal at the waterfall's base.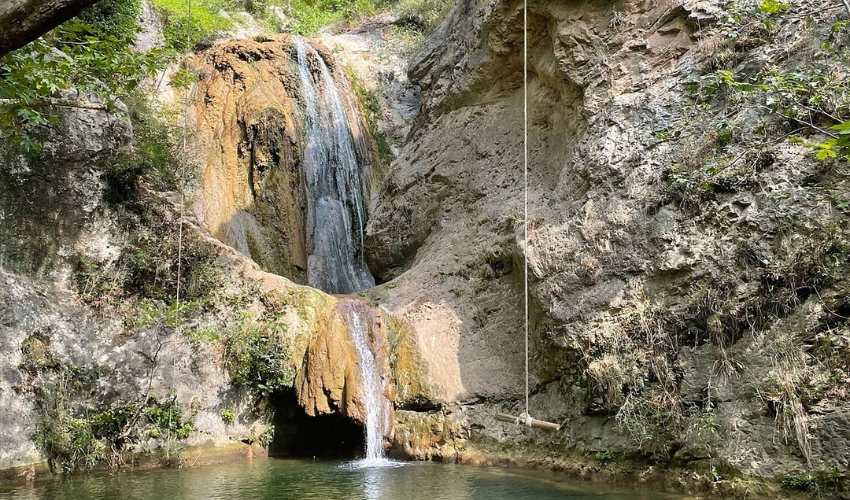 10. Kavala Bay Waterfall
The Kavala Bay Waterfall Trail is a 45-minute moderate hike to a high waterfall with a natural swimming hole at its base on the off-the-beaten-path island of Kadavu.
The waterfall route is only accessible by boat during the low to high-level transition.
Fiji is easy to understand. It is a popular vacation spot, especially during May. Nature is in full bloom during the monsoon, with all the festivities and traveling from one tourist destination to another. It is also an excellent time to trek and photograph the beauty of Fiji's waterfalls.
Tavoro Waterfalls is Fiji's most famous waterfall. The Tavoro waterfalls in Fiji are a group of three waterfalls tucked in the Bouma National Heritage Park's rainforests. Each waterfall is located at a different altitude.
Yes. This South Pacific island nation is a hiker's paradise, from walking along a volcanic shoreline to walking through tree roots up a cloud-topped peak.
Many rivers and streams make their way through the largest islands of Fiji, including Viti Levu, Vanua Levu, Taveuni, and Kadavu, offering wonderful swimming sites along the route.
Fiji is one of the most beautiful destinations in the world to visit. It has captivating islands, natural beauty, tropical charm, great seafood, and much more.
Related Blog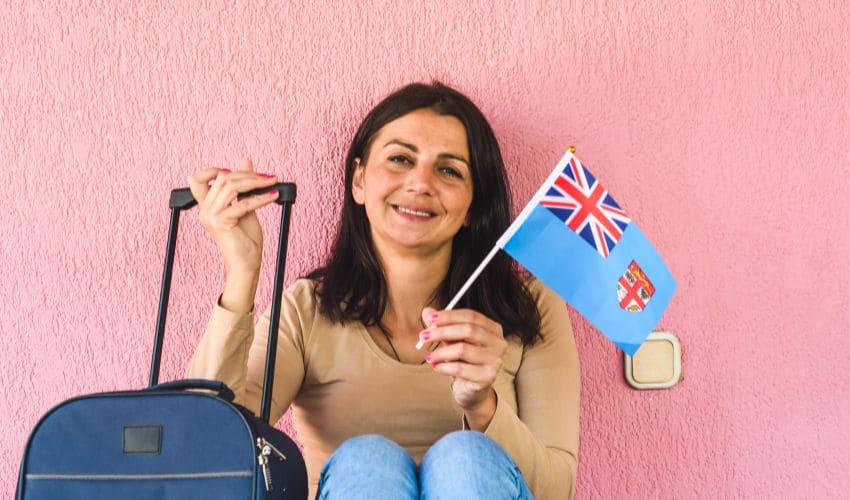 Sustainable travel in Fiji: Eco-friendly experiences and conservation efforts
29 Jul 2023 By golocalfiji Share Sustainable travel in Fiji: Eco-friendly experiences and conservation efforts Fiji is a South Pacific group of over 300 islands. It is known for its lovely beaches, swinging palm trees, volcanic terrain, and crystal-clear ponds. Its sun-kissed islands attract you to spend relaxed days on the beach, and below the … Read more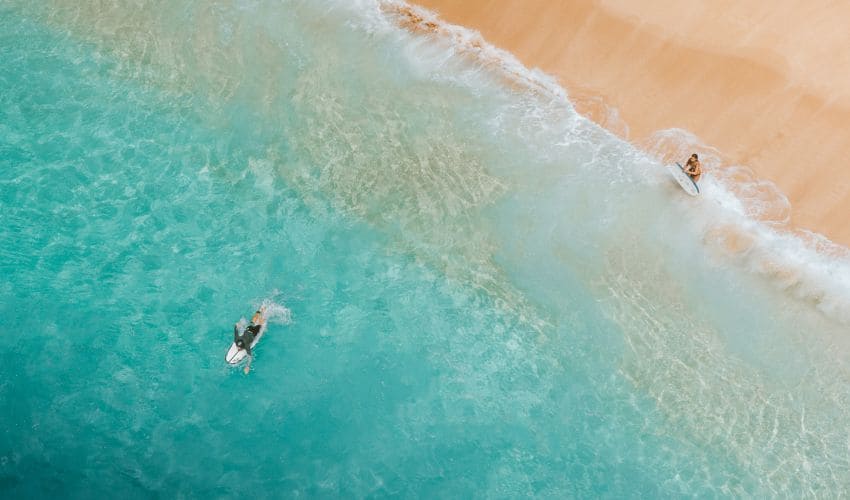 Water Sports to do in Fiji
27 Jul 2023 By golocalfiji Share Fiji's Water Sports Paradise: Surfing, Kayaking, and Jet Skiing The stunning coastline and clear oceans that surround Fiji are attractions in and of themselves. It's no surprise that water enthusiasts swarm to Fiji to partake in the wealth of water activities offered by the island nation's golden sand beaches, … Read more